Thu May 25, 2023, 06:18 PM

Celerity (39,178 posts)

You'll Never Believe Which Cable News Channel Is Super Woke
Good job guys!
https://thebanter.substack.com/p/youll-never-believe-which-cable-news
https://archive.is/ex9Qk
WASHINGTON, DC – We've all observed how Fox News and the broader Red Hat entertainment complex tells its fanboys one thing, while doing the opposite behind closed doors. Most recently, we learned through the Dominion lawsuit that Fox News hosts privately sneered at the Trump-invented conspiracy theories about the 2020 election, while insulting and ridiculing the operatives who were tasked with spreading the bullshit. We also know that many of these alleged news organizations enforced mask and vaccine mandates during the worst parts of COVID, while opposing those things on the air. And now we can add more duplicity to the list. Hang on tight, this is a good one.
By now we all know that the Republican anti-woke holy war against the LGBTQ community and, specifically, trans people and drag performers has reached new depths of horrendousness. Led by the Daily Wire network of podcasts – bigoted sideshow geeks Ben Shapiro, Candace Owens, Matt Walsh, and probably Major Frank Burns – and joined by Ron DeSantis, Fox News, and others, this jihad has contributed to the passage of harrowing anti-trans, anti-drag laws, bans on trans athletes, bathroom bills, and bans on gender affirming care, while boycotts have been deployed against Budweiser, Target, Disney, and more. You'll never believe the movement's next target. A far-right news site called
The Daily Signal
acquired a leaked copy of the Fox News employee handbook. In it, the network goes Full Woke when it comes to matters of gender identity.
From the article
:

Not only is Fox News supportive of trans employees, but presumably its HR department will help to facilitate the transition process. I suppose you could call it Fox News Gender Affirming Care. Along those lines: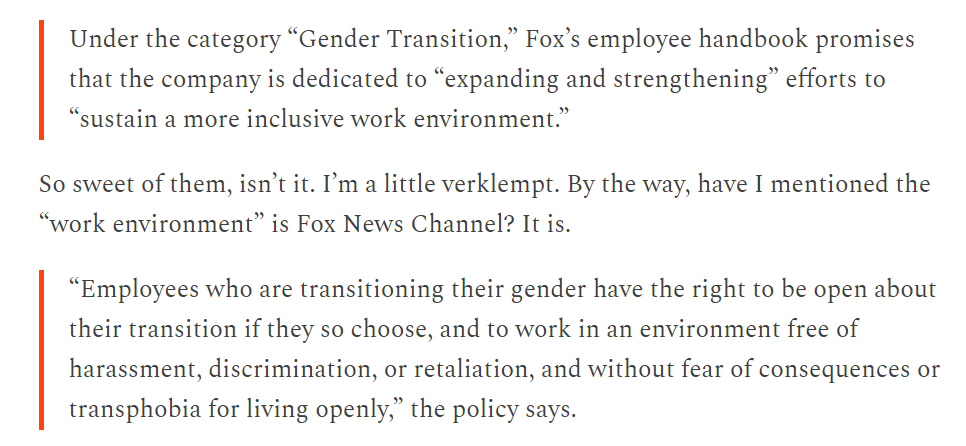 snip
Link to tweet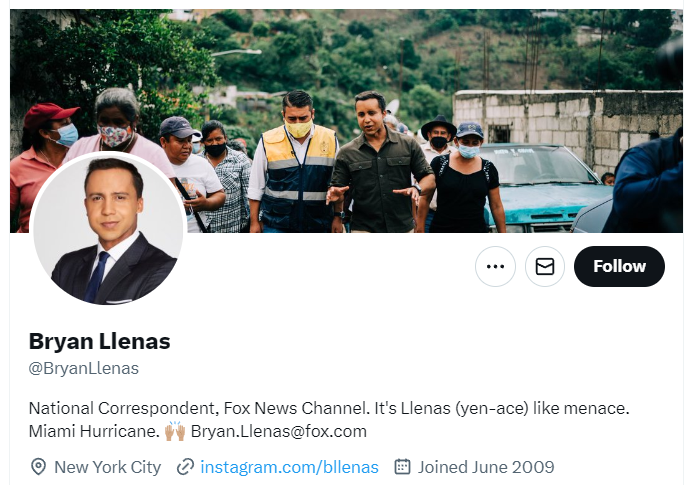 0 replies, 625 views