Sun Aug 18, 2013, 10:32 AM
Douglas Carpenter (20,226 posts)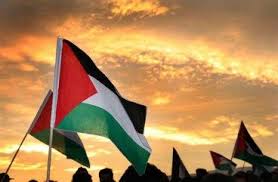 Do NOT let the libertarian wing of the GOP lead the cause to rein in the surveillance state!
In 1968 many Americans voted for Richard Nixon believing that they were voting to end the war in Vietnam and bring the troops home. Wouldn't it be a terrible shame if in 2014 or 2016 many American voted Republican believing that the GOP was more likely to rein in the surveillance state that to a large degree they created?

Now that the American people are becoming increasingly aware of the intrusiveness of the surveillance state and the long term threat it posses to our liberty as a people and our viability as a democracy - the defense of the status quo or suggestions for only mild and cosmetic changes are necessary can only hurt the Democratic Party and strengthen our adversaries.

Is it not now the time for all progressive, liberals and Democrats to acknowledge that enormous mistakes were made and a policy that may very well have been supported in good faith - in the past - is not keeping us safer and does in fact threaten our viability as a free people in a liberal and western democracy?

Whatever one thinks of Edward Snowden or Julian Assange or Bradley Manning or Glenn Greenwald is irrelevant to the core issue of the need to rein in the Intelligence Industrial Complex - and to make sure that it is liberals, progressives and Democrats leading this battle cry to save liberal western democracy from this dangerous threat.

"It is not excessive to believe this growing, gargantuan, secret complex now represents the greatest threat to our freedom in the new twenty-first century." - - former U.S. Senator Gary Hart
4 replies, 969 views
Replies to this discussion thread
| | | | |
| --- | --- | --- | --- |
| 4 replies | Author | Time | Post |
| Do NOT let the libertarian wing of the GOP lead the cause to rein in the surveillance state! (Original post) | Douglas Carpenter | Aug 2013 | OP |
| | uponit7771 | Aug 2013 | #1 |
| | alc | Aug 2013 | #2 |
| | bemildred | Aug 2013 | #3 |
| | Douglas Carpenter | Aug 2013 | #4 |
---
Response to Douglas Carpenter (Original post)
Sun Aug 18, 2013, 10:39 AM

uponit7771 (88,609 posts)
1. Liberterians will have the left chase aliens vs making sure the 14th amendment is protected...

... not that there doesn't need to be MORE oversight of the agencies and the amount of contractors involved needs to be narrowed but libertarians would LOVE.. LOVE the left to concentrate on what the agencies COULD ... COULD be doing vs what the GOP is CURRENTLY doing.

There's no 4th without the 14th and 15th

A more constructive conversation would be to focus on more oversight and not the could be's that some assholes on the right are stoking


---
Response to uponit7771 (Reply #1)
Sun Aug 18, 2013, 10:54 AM
alc (1,151 posts)
2. data collection includes those doing the oversight

Senators like Larry Craig. I'd guess that Weiner and Craig are not unique within congress. And they do have something to hide - their careers likely depend on it (not to mention less important things to them like their marriage). How long do we have before the NSA powers have expanded so much that oversight is not realistic? We may be there but if not, we the people better stop it very soon - it doesn't look like current politicians are moving fast at stopping it and there is a point where it can't be stopped because the NSA won't let it.
---
Response to Douglas Carpenter (Original post)
Sun Aug 18, 2013, 11:04 AM
bemildred (90,061 posts)
3. +1. nt

---
Response to Douglas Carpenter (Original post)
Sun Aug 18, 2013, 05:02 PM
Douglas Carpenter (20,226 posts)
4. one kick