Sun Aug 18, 2013, 11:25 AM

Omaha Steve (92,551 posts)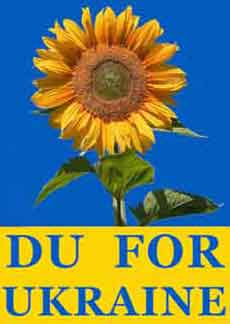 Man Arrested for Attempting to Drive Over Union Demonstrators on a Picket Line (video too)
http://nhlabornews.com/2013/08/man-arrested-for-attempting-to-drive-over-union-demonstrators-on-a-picket-line/
NHLN Editor's Note: This is a re-post of Todd Farally's post on the Daily Kos. Todd union member, advocate, and labor communicator like me. It is appalling that people would take actions like this against peaceful protests. Please read the story and share the post.
In the City of Philadelphia there is a picket line up by Sheet Metal Workers Local 19 at a jobsite located at 19 & Fairmount Streets. On Thursday 08/15/13 the day on the line started out like any other, until an unnamed worker that is said to have been doing woodwork at this site decided to cross the line and get in the demonstrators faces…with his VAN.
This video was posted on the Sheet Metal Workers Local 19 Facebook page today. In the video a Police Officer explains to the Union Members that the person in question is being arrested on five counts of Aggravated Assault for trying to back his work vehicle into the demonstrators. This was posted as the status that accompanied the video:
"This video is from a Local 19 picket line at 19th & Fairmount St in Philadelphia. A police officer is explaining to those on the picket line that the driver of the van in the video is being arrested on 5 counts of aggravated assault for attempting to back over the Local 19 members on the line with his work van.THIS is what happens when you commit violence against workers who were well within their rights to peaceably assemble and protest the breaking down of Philadelphia wages and standards for construction workers!"
This type of violence against workers who choose to protest unfair and exploitative employers is unacceptable. Union members and supporters of economic and social justice that stand their ground every day are being marginalized and assaulted by people that don't even know how bad they're being taken advantage of by their bosses. Why would anyone want to place their own family's future in jeopardy by attacking peaceful demonstrators and going to jail? Because guess what, the only person who will continue to make more money is your employer, not you or your coworkers. Working against those that want to help raise you up won't change anything for you or your family, but joining with them will.
About NH Labor News
The New Hampshire Labor News is a group of NH Workers who believe that we need to protect ourselves against the attacks on workers. We are proud union members who are working to preserve the middle class. The NHLN talks mostly about news and politics from NH. We also talk about national issues that effect working men and women here in the Granite State.
4 replies, 944 views
Replies to this discussion thread
| | | | |
| --- | --- | --- | --- |
| 4 replies | Author | Time | Post |
| Man Arrested for Attempting to Drive Over Union Demonstrators on a Picket Line (video too) (Original post) | Omaha Steve | Aug 2013 | OP |
| | Eleanors38 | Aug 2013 | #1 |
| | freshwest | Aug 2013 | #2 |
| | Brickbat | Aug 2013 | #3 |
| | Omaha Steve | Aug 2013 | #4 |
---
Response to Omaha Steve (Original post)
Sun Aug 18, 2013, 12:47 PM
Eleanors38 (18,318 posts)
1. Great post. Sounds like a goon at work, now promoted to the slam.
I'm watching out for the progress of the food worker strikes.
---
Response to Omaha Steve (Original post)
Sun Aug 18, 2013, 01:45 PM
freshwest (53,661 posts)
2. Confrontations with company goons in days gone by. were more face to face, hand to hand.

Last edited Sun Aug 18, 2013, 07:02 PM - Edit history (1)
This goon should be charged with attempted vehicular murder, using his vehicle as a deadly weapon. The coward didn't even have the guts to look at their faces, thought he'd get away.

How hateful can you get, to back over someone that you know is there. Bet he thought he'd just do his damage and then go into drive and escape what he'd done.

Things have reverted back to the thirties, but worse. I walked a picket line back in the early eighties and the only vehicles that stopped were the ones that handed me flowers and fresh fruit. The unions were stronger under Carter. The Reagan era was devastating.

A broader prosecution on this likely can't happen as it was not by company paid goons. Now it's stochastic terrorism preached by FOX, Rush, Beck and the CT crowd. Because unions are all commies...

Good reporting on this OS.

---
Response to Omaha Steve (Original post)
Sun Aug 18, 2013, 01:47 PM
Brickbat (19,339 posts)
3. Who's the thug?

The fucking scab, that's who.
---
Response to Omaha Steve (Original post)
Sun Aug 18, 2013, 04:41 PM

Omaha Steve (92,551 posts)
4. Kick