Sun Aug 18, 2013, 09:08 AM

marble falls (47,684 posts)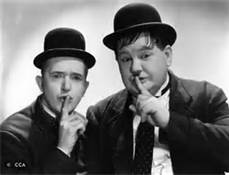 Death of 2-year-old points to lack of accountability
http://www.mystatesman.com/news/news/death-of-2-year-old-points-to-lack-of-accountabili/nZRkN/?icmp=statesman_internallink_textlink_apr2013_statesmanstubtomystatesman_launch
Another civil function that should not be privatized.
By Andrea Ball - American-Statesman Staff
Sherill Small was headed to criminal court for passing a bad check when a state-hired company approved her to care for foster children.
Her husband has two convictions for delivery of marijuana, court records show. Her two adult daughters, who live in the area and visit the Small house, had legal problems of their own. One served prison time for robbery. Court records show the other has an unresolved drug charge.
Still, Texas Mentor, the child placing agency, approved the Smalls as foster parents, and it continued to send them children even when the home showed more signs of trouble.
Now Small is charged with murder in the death of Alexandria Hill, a 2-year-old girl in her care. Police say the 54-year-old Rockdale woman slammed Alex's head on the floor, causing a traumatic brain injury that killed the toddler two days later.
It is unclear how many warning signs Texas Mentor saw when it licensed the Smalls as foster parents last fall, but the case illustrates the kind of judgment calls that child placing agencies have to make when choosing caretakers. And it underscores weaknesses in a fragmented system that spreads the responsibility for 11,500 children among more than 200 private vendors.
The state takes custody of children. Private organizations find them homes. Subcontractors often study homes for eligibility. That splintered process makes it much more complicated to deconstruct why warning signs were missed, parent advocates say.
Officials with Child Protective Services say the state shoulders the blame for Alex's death. But the current system makes it nearly impossible for the state to know what's going on with the children, said Johana Scot with the Parent Guidance Center, which advocates for parents of minors in the foster system.
"They're trusting that people like Texas Mentor do what they're supposed to do," Scot said. "But do they really have capacity to monitor those contracts? Probably not."
<snip>
In October 2012, the Smalls started taking in foster children. Over the next 10 months, they would house seven children, all between the ages of 6 weeks and 13 years old.
Because Texas Mentor is refusing to release any details about its decision, it's unclear what the company knew about the Smalls before licensing them.
Court records show that Sherill Small was accused of theft by passing a hot check in February 2012 for $41.81 at a Speedy Stop in Southeast Austin. A judge signed a warrant for her arrest in August 2012, two months before she was approved as a foster parent.
Small's husband, Clemon, had at least four misdemeanor convictions, all of which had occurred more than a decade earlier. Two of them were for delivery of marijuana, two for driving with a suspended license.
Court records show that one of Sherill Small's adult daughters, Tracy Forester, had an unresolved misdemeanor drug possession charge at the time the Smalls were approved for foster care.
A second daughter, Amber Forester, was convicted in 2002 of aggravated kidnapping and aggravated robbery, according to court documents. Police said she and a man staged a robbery at a gas station where she worked, taking one of her co-workers hostage before letting her go and making off with cash, lottery tickets and money orders.
Forester pleaded guilty and was sentenced to six years in prison.
<snip>
On July 29th, Sherill Small was upset that Alex woke up too early, and she made the toddler stand in time-out for two hours, Newlin said.
At 7:06 p.m., Sherill Small called 911 and said Alex wasn't breathing, Newlin said. The child was flown to McLane Children's Hospital at Scott & White in Temple, where she was put on life support. Doctors said the toddler had sustained a traumatic brain injury.
"I stood looking at her and knew in my heart she wasn't going to make it," Sweeney said.
On July 31, Alex's parents took her off life support.
Small was arrested Aug. 1 after telling police that Alex's injury was an accident that occurred while she was swinging the child over her head as they played, an affidavit says. The police say they charged her based on inconsistent details in her statement, interviews with family members and a medical examiner's report that ruled Alex's death a homicide.
A grand jury indicted Small on a capital murder charge last week, meaning Small could face life in prison or the death penalty if she is convicted.
"Texas Mentor should never have allowed her anywhere near that child," Cirkiel said.
Since Alex's death, Sweeney has created a little memorial to her daughter at home, a purple shelf decorated with Alex's stuffed animals, pictures, sneakers and other personal items.
In the center of the display, in a box made of wood and stained glass, rest Alex's ashes.
EXPERT REPORTING
Andrea Ball has covered social services for the American-Statesman since 2002. Recently, her work prompted a federal investigation that concluded poor health care killed a patient at Terrell State Hospital. She has also reported about sluggish efforts to find affordable housing for homeless people and complaints about adult guardianship services in Texas.
12 replies, 4931 views
Replies to this discussion thread
| | | | |
| --- | --- | --- | --- |
| 12 replies | Author | Time | Post |
| Death of 2-year-old points to lack of accountability (Original post) | marble falls | Aug 2013 | OP |
| | Ilsa | Aug 2013 | #1 |
| | Downwinder | Aug 2013 | #2 |
| | BlueToTheBone | Aug 2013 | #3 |
| | Downwinder | Aug 2013 | #4 |
| | BlueToTheBone | Aug 2013 | #5 |
| | Downwinder | Aug 2013 | #6 |
| | BlueToTheBone | Aug 2013 | #7 |
| | Downwinder | Aug 2013 | #8 |
| | BlueToTheBone | Aug 2013 | #9 |
| | mntleo2 | Aug 2013 | #12 |
| | TxDemChem | Aug 2013 | #10 |
| | Doctor_J | Aug 2013 | #11 |
---
Response to marble falls (Original post)
Sun Aug 18, 2013, 09:27 AM

Ilsa (60,829 posts)
1. Texas wants private contractors to take the shortcuts

in investigating foster parents. They probably pay less for this than hiring employees to handle CPS work. Meanwhile, another "business" is opened crediting the GOP leadership, more campaign funds are generated, and Ricky Goidhair's friends make money off of a dead toddler.
---
Response to marble falls (Original post)
Sun Aug 18, 2013, 09:52 AM
Downwinder (12,869 posts)
2. Casualty of the War on Drugs.

---
Response to marble falls (Original post)
Sun Aug 18, 2013, 10:56 AM
BlueToTheBone (3,747 posts)
3. All foster children need a CASA

and there are so few who will volunteer to help these kids.
---
Response to BlueToTheBone (Reply #3)
Sun Aug 18, 2013, 11:23 AM
Downwinder (12,869 posts)
4. Birth parents should get the same assistance as foster parents.

---
Response to Downwinder (Reply #4)
Sun Aug 18, 2013, 12:18 PM
BlueToTheBone (3,747 posts)
5. CASA is specifically set up for children in foster care.

One person sees the child through the court system and foster care system. In many cases, the CASA is the only continuing person in their whole experience.

Birth parents definitely need help. From child care lessons to monetary help and definitely medical care. But of course, we are headed in a different direction.
---
Response to BlueToTheBone (Reply #5)
Sun Aug 18, 2013, 01:01 PM
Downwinder (12,869 posts)
6. Did not mean to detract from the excellent work CASA does.

---
Response to Downwinder (Reply #6)
Sun Aug 18, 2013, 01:55 PM
BlueToTheBone (3,747 posts)
7. I know. Most people don't know about CASA

but you are so correct in that children IN the home need help. Sometimes those children get CASAs, but rarely as there are so few to go around.
---
Response to BlueToTheBone (Reply #7)
Sun Aug 18, 2013, 02:33 PM
Downwinder (12,869 posts)
8. It seems that being a foster parent is considered an occupation.


Birth parents should be given the same consideration.

I have not heard of a foster mother being told to get a job.
---
Response to Downwinder (Reply #8)
Sun Aug 18, 2013, 03:11 PM
BlueToTheBone (3,747 posts)
9. Good Point

Children with special needs provides about $1500 tax free money per month with no strings, except to provide $400 worth of clothes per year.
---
Response to Downwinder (Reply #6)
Mon Aug 19, 2013, 03:07 AM
mntleo2 (2,508 posts)
12. CASA does *not* do excellent work

CASAs are made up of mostly childless middle class women who have *no* clue abut poverty, much less about raising children. Getting $Millions in government money, CASA admits to going with CPS recommendations over 97% of the time. So much for being "independent", which they are mandated to be! I have seen CASA go into a courtroom going along with the State's lame recommendations who doesn't even know the name of a child ~ with the CASA nodding eagerly in agreement.
Believe me CASA and GALs are a waste of our tax dollars. While I am suspicious of nepotist family courtrooms with assigned lawyers who stand to keep their case loads by losing their cases rather than winning them (if they give a damn at all), I say get these kids a REAL lawyer because at least their legal representatives have to answer to their Bar Association when they are unethical.
The most egregious thing being done is to let ignorant upper class (who are mostly white) women hold sway in court whose biggest crisis is that her nail broke. All she cares about is the yanking kids from poor families and placing them where they will live in that middle class home with the new car in the garage. Who cares about the hell going on behind those picture window curtains? She has *no* idea about the "wittle baybee" she is supposedly "saving". Like she "saves" anything but herself ... CASAs get away in court with bold face lying and proven perjury yet they still have complete immunity. As a matter of fact this is why they go into the court room with their own lawyer to protect their lily white asses, to hell with anybody representing the kid.
Our streets are full of runaway foster kids (and adopted kids) fleeing from their state paid tormentors. To recommend these houses of torture as "in the best interest of the child" is in great part because of a CASA's recommendations. These kids are raped, starved and beaten like this little girl was. This foster home is not some "abnormal" incident. The kid just raised the red flags because she died and the foster home is caught with their pants down (sometimes literally) is all. Most of the time these kids are just left to suffer.
If you read here that I am beyond disgusted with CASAs and their state-contracted paid cohorts, you are right. For good reason. Every single one of these contracted agencies profit off destroying low income families. In my book most CASAs need to drive their Lincolns home and tend to their broken nails or have a cocktail with Hubby after he gets home from the office, not given any power over something they have *no* clue about.
My 2 cents
Cat in Seattle
Board member of POWER and advocate for low income families
http://www.mamapower.org
---
Response to BlueToTheBone (Reply #3)
Sun Aug 18, 2013, 05:32 PM
TxDemChem (1,918 posts)
10. I absolutely agree. I have an aunt who is a CASA volunteer and

she said it's devastating to see what these kids go through. Often times, no one looked out for their interests after the removal from their parents' homes. So sad.

I'm glad to see that there are more people aware of CASA here than I could have imagined.
---
Response to marble falls (Original post)
Sun Aug 18, 2013, 09:48 PM
Doctor_J (36,392 posts)
11. Granting child safety checks to the lowest bidder
and how much do you want to bet that "Texas Mentor" is run by some political crony of Perry, or Delay, or the bush family?