Welcome to DU!
The truly grassroots left-of-center political community where regular people, not algorithms, drive the discussions and set the standards.
Join the community:
Create a free account
Support DU (and get rid of ads!):
Become a Star Member

(9,935 posts)
Fri Sep 24, 2021, 09:19 PM
Sep 2021
American Horror Story Bloodtide was the worst ending ever
Bloodtide ending was the worst ending I've ever seen of this series. Even Roanoke which was a real bad season had a better ending. So many loose endings and just felt so so so rushed out. I hope the second half is better. But my lord. I need to wash that stank outta my mouth.
5 replies

= new reply since forum marked as read
Highlight:
None

Don't highlight anything
5 newest

Highlight 5 most recent replies
Recommended

Highlight replies with 5 or more recommendations
American Horror Story Bloodtide was the worst ending ever (Original Post)
vercetti2021
Sep 2021
OP
1. What do you mean 'second half'?
Fri Sep 24, 2021, 09:33 PM
Sep 2021
Has the 'ending' happened or not?

2. Was the end finale for part 1
Fri Sep 24, 2021, 09:43 PM
Sep 2021
It was awful. It's a two parter series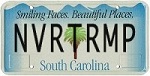 Tue Sep 28, 2021, 07:42 PM
Sep 2021
I just finished it and really enjoyed it! It grabs you from the first episode and is pretty consistent through all six. The ending was unique and had much of the series' trademark gallows humor.

I've watched every AHS season and am a fan. I have to say the shorter format was a plus. Earlier seasons always start strong, but sometimes take a few too many turns and meander a bit too much. This one stayed on course.

Leslie Grossman was particularly good as Ursula. AHS mainstays Evan Peters and Lily Rabe were good too.

Most previous seasons were enjoyable in my opinion. Apocalypse had an epic beginning, but sort of fizzled out. 1984 was just retro-cool. Coven was probably my favorite. Roanoke was a bit of a muddle.


4. Yah, it was kinda upsetting........but really, it was kinda how it should end. Women take over......
Thu Oct 7, 2021, 08:06 PM
Oct 2021
Females rule, the drug maker, the woman that "sells" the drug, and the little shit who uses the drug to become the BEST. Tough to watch, but I thought it was pretty good, if you could get by the ugh factor.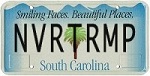 5. Death Valley is a mixed bag so far
Sat Oct 23, 2021, 10:20 AM
Oct 2021
I enjoyed Red Tide a lot more. Death Valley is a slow-moving, convoluted mess.