Thu May 21, 2015, 12:14 PM

Yo_Mama_Been_Loggin (102,204 posts)

Letter from a teacher - 10 REASONS IíM WALKING OUT
My sister who teaches at the Quincy school district shared this on Facebook.
10 REASONS IíM WALKING OUT
That have nothing to do with teacher pay

By Jon McClintick, National Board Certified Teacher
Othello High School

The news has been reporting about local teacher unions staging one-day walkouts due to ďfunding.Ē The reports generally explain that teachers want more pay from the state legislator, right before moving to Steve with the weather.
The problem is, there is so much wrong right now with Washington State Public Education that the legislature in Olympia has caused, that to even bring up teacher pay misses the point! Our schools are in need, and pay is only a small part of the equation!
I could write a book about all the problems we are facing, but Iím walking out next week, so who has the time? So here are 10 reasons why I will be demonstrating with my local union - and Olympia can fix each of them without sending me another dollar.

1: Cut the focus on High-Stakes Tests - The SBAC exam is the newest flavor of high stakes test. At the start of this school year, I had not read a single SBAC test question, because most of them had not been written. Yet by November, we were told that our students would have to pass this brand new test in order to graduate!
I try to focus on teaching reading and writing every day, so I avoid test prep whenever I can. With my minimum focus, my 11th grade English class lost 18 days due to practice tests and the actual exam. Thatís 10% of the the academic year! And the best part: 11th grade students didnít need the test to graduate. The state mandated that they take it so we could have baseline data about student scores. 10% of my class time lost, so Olympia could ďcheckupĒ on us. Please, Olympia, stop rushing these new tests, and just let me teach.

2: Bring back Arts and History: This fall, no one in my advanced English 11 course could tell me why 1776 was an important year. Why? Because our school is judged on how well it performs in Math, Science, Reading and Writing. Those subjects determine if we are a failing or passing school. I shudder at the gutting of art, history, music, PE, and recess, in the name of raising our score.
Itís not just vital history that suffers. The ďtest and drillĒ mantra has killed the love of reading for most of my students, so that every year I hear multiple students in my class admit, ďThis is the first book Iíve ever bothered to read.Ē Olympia sees my school and my students as numbers, not as people - and that kills the humanity within the humanities.

3: Stop Demonizing Vocations: The word from OSPI is that to succeed, a student must attend college. The state calls it a, ď13th year plan.Ē The problem is that this mindset tells students that ďto be important they must go to a university. Armed services are for losers. worthwhile vocational careers like plumbers, electricians, construction workers, mechanics, or machinists are not worthwhile.Ē Iíve seen too many students heed the call of college, take out thousands in loans, and then fail out due to lack of support or understanding of college culture. We once had an auto shop; now we have student loan debt.


-more-
https://docs.google.com/document/d/1uAwP_veGaBQTnbSzZX1dmYBkn_b5SiErfoSiTljNmSU/edit?pli=1
10 replies, 8420 views
Replies to this discussion thread
| | | | |
| --- | --- | --- | --- |
| 10 replies | Author | Time | Post |
| Letter from a teacher - 10 REASONS IíM WALKING OUT (Original post) | Yo_Mama_Been_Loggin | May 2015 | OP |
| | CrispyQ | May 2015 | #1 |
| | niyad | May 2015 | #2 |
| | AuntPatsy | May 2015 | #3 |
| | tech3149 | May 2015 | #4 |
| | pscot | May 2015 | #5 |
| | femmocrat | May 2015 | #6 |
| | madfloridian | May 2015 | #7 |
| | Hoppy | May 2015 | #8 |
| | msongs | May 2015 | #9 |
| | raccoon | May 2015 | #10 |
---
Response to Yo_Mama_Been_Loggin (Original post)
Thu May 21, 2015, 12:27 PM

CrispyQ (34,972 posts)
1. This is so excellent, I wish I could rec multiple times.

A little long, but worth the time to read completely!
Please cross-post in GD.


---
Response to Yo_Mama_Been_Loggin (Original post)
Thu May 21, 2015, 12:27 PM

niyad (105,593 posts)
2. thank you for posting this. we all know that the unending attacks on education are deliberate.

after all, it is impossible to control a population actually capable of critical thought.
---
Response to Yo_Mama_Been_Loggin (Original post)
Thu May 21, 2015, 12:33 PM
AuntPatsy (9,904 posts)
3. A must read

---
Response to Yo_Mama_Been_Loggin (Original post)
Thu May 21, 2015, 12:47 PM
tech3149 (4,452 posts)
4. I especially support #3 &4

When I graduated my intention was to go into engineering. I had to face the painful reality that I was lacking in the two "M's". Money and math. I blew off my senior year enjoying a better social life rather than burying my head in books.
I enjoyed a wonderful social life with most of my time and mental effort invested in philosophy and other esoteric interests.
I made the decision to attend a trade school that I could afford and gave me the opportunity to use my skills and not require me to forsake all the other aspects of a fulfilling life that would be required to pursue my initial goal.

My chosen trade afforded me the opportunity to work in and around primary educators. Virtually to a person they were all dedicated to do the job they were hired for. I can't even recall the number that were in the classroom in the middle of summer or hours after class preparing to do their job to the best of their ability.
Every job should be respected for their contribution, especially tradesmen and teachers. From my perspective, the hardest job anyone can try to do is to teach.
---
Response to Yo_Mama_Been_Loggin (Original post)
Thu May 21, 2015, 12:49 PM
pscot (21,016 posts)
5. k&r

---
Response to Yo_Mama_Been_Loggin (Original post)
Thu May 21, 2015, 12:59 PM
femmocrat (28,394 posts)
6. K & R

I would never advise a young person to go into teaching now. It's become pure drudgery.


---
Response to Yo_Mama_Been_Loggin (Original post)
Thu May 21, 2015, 01:05 PM
madfloridian (88,117 posts)
7. Stop Demonizing Vocations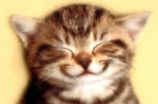 Excellent letter. Great points. I have been so upset over all those issues, but the everyonemustgotocollege bit drives me crazy.

---
Response to Yo_Mama_Been_Loggin (Original post)
Thu May 21, 2015, 01:39 PM
Hoppy (3,595 posts)
8. I put 32 years into the system.
Given the bullshit that is foisted on today's teachers, damn if I would do it again.

September, teachers' early report days were always a dream. "Coffee and donuts are in the cafeteria, courtesy of the Board."

"We know you are overwhelmed with paperwork and record keeping. We sympathize with you on this." Now, here's more stuff for you to do.

My favorite is the "Due Process" requirement for notifying parents about students who are about to lose credit for having 18 absences during the school year.

Forms are available in the main office and the guidance office. These are four copy forms. Mail the top copy to the student's parents or guardians. Place one copy in the student's guidance folder. Give one copy to the student when that student returns from being absent. Keep the pink copy for your records. Envelopes are in a box next to Ms. ...'S desk.

1. Teachers are to send an attendance notification when a student accumulates five absences from your course.

2. Teachers are to send a second notification when a student accumulates 10 absences.

3. Teacher's are to send a third notification when a student accumulates 15 absences. This notification is to be followed up with a phone call to the home or business of the parent or guardian.

4. Teachers are to send a fourth notification when the student accumulates 17 absences.

5. Teachers are to send a notification of failure based on attendance policy violations. This is to be accompanied by the form, "How To Appeal This Decision."

(I shit you, not.)

By November, I have sent out, maybe 10 "5 day absence" notices. This involves checking the absences every prep period to count which students have made it up to 5 absences. This isn't too bad. Get out the form, look up the kid's address and write out the envelope.

By April, it is becoming a headache. At least 30 kids have received 5 day form. Maybe 12 are up to 10. 4 kids have made it to 15. One has made 17.

By April, I am filling out an average of 5 forms each week.

God help my ass if I forgot to send out one of the forms and the kid fails credit because of absence. The kid's credit is restored because due process wasn't followed. I would get a letter in my folder about following administrative instructions.

By May and June, I am spending 15 to 20 minutes at the end of each day to make sure I am not missing a notice to go out and, of course, filling out and mailing such notices.

---- and that's just the bullshit about attendance.

I'm glad I retired.
---
Response to Yo_Mama_Been_Loggin (Original post)
Thu May 21, 2015, 03:00 PM

msongs (66,179 posts)
9. useless corporations are sucking $$ out of the schools thanks to enabling politicians, who are

also getting some sort of kickbacks as a result
---
Response to Yo_Mama_Been_Loggin (Original post)
Thu May 21, 2015, 03:11 PM
raccoon (30,935 posts)
10. Good, especially this:


7. Stop Ignoring Poverty: My school will never rank in the top 100 of Washington State. Weíre a school of awesome teachers, innovative programs, high expectations, and we lead our region in test scores and student performance. Yet we arenít a ďgoodĒ school and never will be. The reason is simple: poverty. My school has poor kids, a lot of them. They donít all have computers, they donít have a place to study, they donít have parents who can help them with Algebra, they donít have spare money for tutors (or gas to get to one), they donít always get breakfast, and they didnít grow up with piles of books in their home. That doesnít mean my students arenít hardworking, passionate, and devoted to their studies, but it puts them, and our work at school, at a disadvantage.

This is especially true for funding. Olympia pays every teacher the same and funds every school the same. One of the things I teach my students is that ďfair is not always equal.Ē We donít have a rich community to pull levey money from to pay for new computers or updated textbooks. Olympia needs to consider the resources of the communities in the state, and learn to fund accordingly.