steve2470
steve2470's Journal

steve2470's Journal

January 6, 2023

https://www.instagram.com/p/Cm-LFauN-qQ/

In this excerpt, it says US Coast Guard as the source. I will look for that.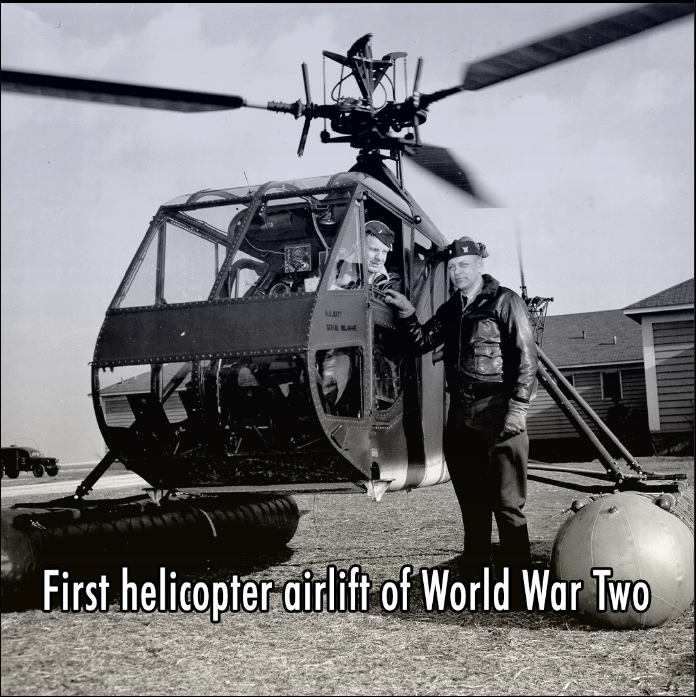 On the morning of 3 January 1944, the destroyer USS Turner suffers multiple explosions and sinks while at anchor off Sandy Hook, New Jersey. A historical first occurs during the rescue operations: a helicopter carries vital medical supplies to wounded sailors.

The previous night, 2 January 1944, USS Turner had arrived at Ambrose Light off Sandy Hook after successfully escorting a convoy across the Atlantic. At 0617 hours this morning, 3 January 1944, as Turner's crew are replenishing supplies and conducting maintenance, an explosion happens in one of the upper-deck ammunition handling rooms. Turner is engulfed in flame as two further explosions rip through her hull. At 0705 hours, Turner's captain gives the order to abandon the ship, but many of the crew are already dead or too gravely injured. Forty-five minutes later, an earth-shattering explosion splits Turner nearly in half, and she sinks within minutes, taking at least 130 sailors with her.

Wounded sailors are transported to a hospital in Sandy Hook, but the hospital quickly runs out of blood and blood plasma for transfusions. The Coast Guard is called to assist in the transport of fresh blood plasma, but the heavy snow and sleet prevent all their airplanes from taking off.

LCDR. Frank Erickson, Executive Officer of the Brooklyn air station and first qualified Coast Guard helicopter pilot is contacted in the afternoon by a US Navy admiral. He and co-pilot Walter Bolton prepare a Sikorsky R-4 helicopter within minutes and fly the Battery in New York to pick up two cases of blood plasma. Weight proves to be an issue, and Bolton is left behind while Erickson flies to Sandy Hook with the cargo tied to the helicopter's floats. He narrowly avoids ships anchored along his flight path as visibility deteriorates rapidly but makes it to the hospital with the aircraft and cargo intact. Dozens of USS Turner's sailors are saved by blood transfusions.

Despite still being a prototype, the R-4, and the helicopter in general, shows its worth that day for rapid rescue and transport operations.

Picture: Commander F. A. Erickson, USCG, and Ensign W. C. Bolton, USCG. (7 April 1944)
Source: US Coast Guard
I always thought helicopters were non-existent during the war, and in 1947 the first one was used.
ETA:
After nearby ships picked up the survivors of the sunken destroyer, the injured were taken to the hospital at Sandy Hook, New Jersey. A United States Coast Guard Sikorsky HNS-1 flown by Lieutenant Commander Frank A. Erickson — the first use of a helicopter in a life-saving role — flew two cases of blood plasma, lashed to the helicopter's floats, from New York to Sandy Hook. The plasma saved the lives of many of Turner's injured crewmen.[2] Turner's name was stricken from the Naval Vessel Register on 8 April 1944.
https://en.wikipedia.org/wiki/USS_Turner_
(DD-648)
Profile Information
Gender: Do not display
Member since: Sat Oct 16, 2004, 12:04 PM
Number of posts: 37,434