Welcome to DU!
The truly grassroots left-of-center political community where regular people, not algorithms, drive the discussions and set the standards.
Join the community:
Create a free account
Support DU (and get rid of ads!):
Become a Star Member
Tommy Carcetti
Tommy Carcetti's Journal

Tommy Carcetti's Journal

March 3, 2015

OMG! These pictures of puppies and kittens are sooooooo adorable, aren't I right?

By Jon Pliger
Senior Investigative Reporter
publishmycrapandcallitnews.com News
March 3, 2015


Hey guys! We all know puppies are so incredibly cute. And we also know that kittens are just beyond adorable. But what if I were to post pictures of puppies and kittens......together? CUTENESS OVERLOAD!!!!!!!! So let's check out some positively pretty photos of our furry little friends. Prepare to be awwwwwwed!




Oh, and did you know the moon landing was a hoax? No, really! You see, NASA knew it couldn't really land on the moon because they knew the mutant moon monsters who had landed in Area 51 (you know, the guys who look like Bigfoot) would come back to kill us all for invading their territory. So instead, they commissioned a film crew and shot the landing at a movie studio in Burbank.




Playing the part of Neil Armstrong was singer Elvis Presley, who landed the role in good part due to his 1956 cover of the classic Rogers-Hart song "Blue Moon." But in 1977, Presley threatened to expose the hoax, so the government locked him in the basement of World Trade Tower 7.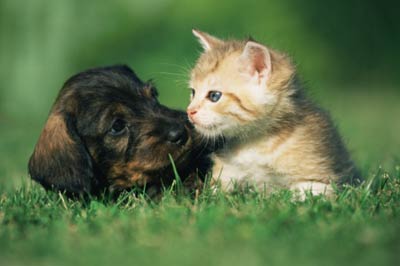 Presley remained in Tower 7 until 2001, when the government imploded Tower 7 in order to destroy the evidence. The elder Presley was then relocated to Afghanistan where he was made to impersonate terrorist mastermind Osama Bin Laden.




Oh my goodness! That puppy is telling the kitten that he loves her! Have you ever seen anything so precious?




Don't believe me? You can ask fellow investigative reporter and national treasure Robert Prary. He'll tell you the exact same thing! You can believe him because he once wrote something important thirty years ago!




So in conclusion, we can all agree there's just nothing cuter than puppy dogs snuggling up with kittens. And that's why you should never stand in the direct path of government chemtrails. Oh, and ask me about my grandkids! They do this cute little thing where they dress up in adult clothes and sing "You Are My Sunshine". You just have to see it !

The preceding was published in its entirety with permission of the author and under the specific authority set forth in Hustler Magazine v. Falwell, 485 U.S. 46 (1988).

March 2, 2015
This reached its apogee in 2014 when the Obama administration splashed out $5 billion on a coup against the elected government.
A blatant, "Pants on Fire" level lie according to Politifact:
http://www.politifact.com/punditfact/statements/2014/mar/19/facebook-posts/united-states-spent-5-billion-ukraine-anti-governm/
These fascists are now integrated into the Kiev coup government.
First of all, there was no coup in Ukraine. Secondly, if by fascists Pilger is referring to members of the Svoboda and Right Sector parties, neither party has any representation in Ukraine's governing cabinet.
http://en.wikipedia.org/wiki/Government_of_Ukraine
No western leader has spoken up about the revival of fascism in the heart of Europe — with the exception of Vladimir Putin, whose people lost 22 million to a Nazi invasion that came through the borderland of Ukraine.
"Vladimir Putin's people" didn't lose 22 million in World War II. The now-defunct Soviet Union lost over 20 million people. Of course, the Soviet Union comprised 15 separate Republics, only one of which was Russia. Vladimir Putin (who was born 7 years after the end of World War II) is president of the Russian Federation. And estimates show that the Russian SSR lost approximately 14 million people (both civilian and military), or 12.7% of its population. The Ukrainian SSR actually lost a greater proportion of its population than the Russian SSR in World War II (16.3%), as did the Belarussian SSR and Armenian SSR.
http://en.wikipedia.org/wiki/World_War_II_casualties_of_the_Soviet_Union
Now, if Pilger is insinuating that Vladimir Putin's "people" includes the 14 other former Soviet States as well as Russia, well, that's quite telling.
Nuland's coup in Ukraine did not go to plan. NATO was prevented from seizing Russia's historic, legitimate, warm-water naval base in Crimea. The mostly Russian population of Crimea — illegally annexed to Ukraine by Nikita Krushchev in 1954 — voted overwhelmingly to return to Russia, as they had done in the 1990s. The referendum was voluntary, popular and internationally observed. There was no invasion.
Here's a good one. First of all, of course, there was no coup. Secondly, NATO never attempted to "seize" the Russian Black Sea Fleet--I don't know where he's coming from there. The 1954 transfer of Crimea from the Russian SSR to the Ukrainian SSR was an internal Soviet matter, but Crimea had never, ever been part of the modern Russian Federation, and in 1994 Russia agreed via treaty that notwithstanding the existing Black Sea Fleet bases, Crimea was Ukrainian territory and it would respect Ukraine's sovereignty.
Funny thing about the Crimean referendum and the so-called "international observers." These were not observers from the UN or OSCE or any other legitimate election monitoring agency. These "observers" came from the "Eurasian Observatory for Democracy and Elections", a sham Russian based group whose leaders have ties to far right organizations (funny that Pilger trumpets them while supposedly decrying fascism, don't you think?):
http://en.wikipedia.org/wiki/Eurasian_Observatory_for_Democracy_and_Elections
Of course, the biggest lie by Pilger is that "There was no invasion (of Crimea by Russia)" which is simply idiotic. Of course there was a Russian military invasion of Crimea. Well-organized and well-armed, regimented military units--far beyond the capabilities of any local militia that would have the opportunity to organize in literally four days--seized the local parliament, airports, harbors, Ukrainian military bases and other portions of Crimea beginning around February 26, 2014. A timeline of events in the run up to the infamous March 16, 2014 referendum:
http://en.wikipedia.org/wiki/Timeline_of_the_2014_Crimean_crisis
Here's a report from The Guardian the day the local parliament was seized
http://www.theguardian.com/world/2014/feb/27/ukraine-pro-russian-gunmen-seize-crimea-parliament-live-updates?view=desktop#block-530efb46e4b0ddf5cbe7ba63
Maxim, a pro-Russian activist who refused to give his last name, told the Associated Press that he and other activists had been camping out overnight outside the local parliament in Crimea's regional capital, Simferopol, when heavily armed men wearing flak jackets, and holding rocket-propelled grenade launchers and sniper rifles took over the building. He said:


"Our activists were sitting there all night calmly, building the barricades. At 5 o'clock unknown men turned up and went to the building. They got into the courtyard and put everyone on the ground.

They were asking who we were. When we said we stand for the Russian language and Russia, they said: 'Don't be afraid, we're with you.' Then they began to storm the building bringing down the doors.

They didn't look like volunteers or amateurs, they were professionals. This was clearly a well-organised operation. They did not allow anyone to come near. They seized the building, drove out the police, there were about six police officers inside.

Who are they? Nobody knows. It's about 50-60 people, fully armed."
And finally:
On May 2, 2014, in Odessa, 41 ethnic Russians were burned alive in the trade union headquarters with police standing by. The Right Sector leader Dmytro Yarosh hailed the massacre as "another bright day in our national history." In the American and British media, this was reported as a "murky tragedy" resulting from "clashes" between "nationalists" (neo-Nazis) and "separatists" (people collecting signatures for a referendum on a federal Ukraine).
In fact, the events in Odessa on May 2nd were indeed clashes between two sides and not just a one-sided slaughter of pro-Russian separatists as Pilger claims. While the official pro-Russian line only wants to focus on the fire at the trade union building itself, the events did not start there. In fact, the incident started when a pro-Ukrainian demonstration was attacked by a pro-Russian group, and at various points gunmen identified as pro-Russian were seen shooting at and killing several on the pro-Ukrainian side. Only after that initial event was there the later confrontation at the Trade Union building. Even at the Trade Union building, sources said there were Molotov cocktails thrown at the building and from the building, indicating it was a two-sided clash between the groups.
http://en.wikipedia.org/wiki/2_May_2014_Odessa_clashes
This rally was later attacked by a pro-Russian mob of 300 from the group Odesskaya Druzhina armed with bats and firearms at Hretska Street.[3][15][24] Both sides fought running battles against each other, exchanging stones and petrol bombs, and built barricades throughout the city during the afternoon.[25] Both sides had firearms.[26] Some eyewitness accounts said the first victim was a pro-Ukraine protester shot with an automatic weapon in the lung around 13:40 local time,[27][28] and that an anti-Maidan supporter, armed with a Kalashnikov assault rifle, opened fire in a lane leading to Deribasivska Street.[17] Some shots were fired from the roof top of the Afina shopping centre to shoot down at the crowds.
So, as you can see, Pilger's account on Ukraine is full of documentable falsehoods. Thanks for giving me the opportunity to lay it out.

Profile Information
Member since: Tue Jul 10, 2007, 02:49 PM
Number of posts: 42,825