Wed Sep 29, 2021, 08:59 AM

Roisin Ni Fiachra (2,573 posts)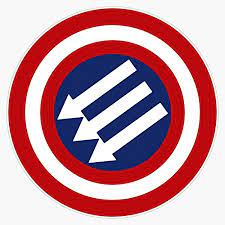 Activists who helped elect Kyrsten Sinema launch CrowdPAC to fund a primary challenger [View all]
Arizona activists have launched a crowdfunding campaign to raise money for a potential 2024 Democratic primary challenger to Sen. Kyrsten Sinema if she does not vote to end the filibuster or continues to obstruct President Joe Biden's agenda.
A committee of Arizona organizers who have helped turn the state blue since 2018, when Sinema narrowly won her seat, launched the conditional fundraiser to pressure the senator to stop undermining her party's agenda. Sinema opposes the Democrats' $3.5 trillion spending bill, balking at both the price tag and key measures like drug pricing reform and tax hikes on the wealthy and corporations. She has also vehemently defended the filibuster, which has prevented any progress on the Democrats' voting rights legislation as well as a minimum wage increase, immigration reform, gun violence measures, police reform, LGBTQ protections, protections for workers' right to unionize and other bills that have already passed the Democratic-led House.
"It's time to send a message that she can't ignore," the group's CrowdPAC page says. "Either Sen. Sinema votes to end or reform the Jim Crow filibuster this year or we fund a primary challenge to replace her with someone who will."
State Sen. Martin Quezada, a Democrat who is backing the effort, told Salon that for sitting lawmakers, "the only thing that really gets you motivated to start seriously considering changing your views on things is if you are facing a threat to your seat."
https://www.salon.com/2021/09/29/activists-helped-elect-kyrsten-sinema-launch-crowdpac-to-fund-a-primary-challenger/
If Senator Sinema does not support President Biden's Agenda, and continues to work with McConnell to help create a fascist United States, she has less than zero chance of being re-elected in 2024. Her political career will be over, permanently, and she'll end up curtsying to sexist RW pigs at lobbying firms, in her desperate searches to gain employment, until she gives up and accepts a position as spokesperson for the Log Cabin Republicans.
17 replies, 2180 views
Replies to this discussion thread
17 replies
Author
Time
Post

Activists who helped elect Kyrsten Sinema launch CrowdPAC to fund a primary challenger

[View all]

Roisin Ni Fiachra
Sep 2021
OP
Walleye
Sep 2021
#1
FBaggins
Sep 2021
#2
Roisin Ni Fiachra
Sep 2021
#6
brush
Sep 2021
#3
rso
Sep 2021
#4
True Blue American
Sep 2021
#5
Hotler
Sep 2021
#7
Midnight Writer
Sep 2021
#8
pecosbob
Sep 2021
#9
Horse with no Name
Sep 2021
#10
brooklynite
Sep 2021
#11
Elessar Zappa
Sep 2021
#12
brooklynite
Sep 2021
#13
BradAllison
Sep 2021
#14
brooklynite
Sep 2021
#15
BradAllison
Sep 2021
#16
brooklynite
Sep 2021
#17